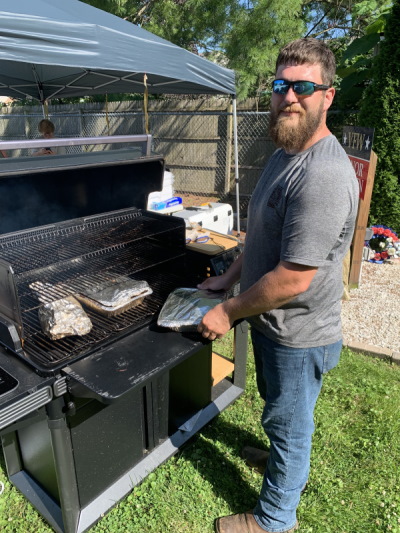 Our mission is to provide unique BBQ at a reasonable price. Here at PA Boys, we strive to put a smile on our customers' faces because we believe a smile can change the world, one BBQ at a time.
Food Truck Owner Matthew Harper
Matthew harper is the owner and founder of PA BOYS BBQ, LLC. This food catering company provides unique BBQ at a reasonable price.
After being medically retired from the United States Army in 2016, Matt continued his profession as an HVAC tech which ultimately led him into the Elevator Industry. Matt worked his way up from a helper to a Lead Technician within only six months of elevator experience. Tragically, at his two-and-a-half-year mark just prior to being fully licensed, Matt fell 120 feet in an elevator shaft after all six safeties failed. Miraculously, Matt survived this fall, although it crippled him and resulted in 10 surgeries. Today, Matt is walking, talking, and smoking meats for the people he loves all while continuing his education to some day own and operate his own Ranch.
Education & Training
Food handlers management certificate 2021
Boots to Business May 2022
IVMF EBV Spark program June 2022
IVMF EBV Texas A&M university July 2022